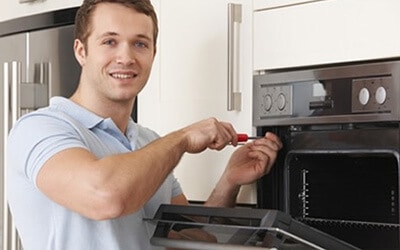 When home appliances break down without any prior warning, it will bring your speedy life to a screaming halt. It does not matter, it is your oven, refrigerator in your kitchen or a washing machine in your laundry room, it will destroy your everyday schedule. When this happens to you, the first thing you need to do is fix the thing. Most of the people think about to repair the faulty appliance on their own to just save a few bucks. But without a proper knowledge, the do it yourself method can lead a small problem to the biggest problem or can create many other issues for you.
Here, we have listed a few reasons why you should leave your appliance repair to experienced and trained technicians in Edmonton.
Prevent re-occurrence
Professional, who you hire to fix the faulty appliance, knows how to detect the actual cause and fix it. On the other hand, if you find the cause on your own and fix it, the problem will come again. Because you don't have extensive knowledge in appliance repair service and you fix it on a temporary basis. That is why you need to hire a professional for carrying out the repairs.
Save your bucks and time
You have a busy schedule and don't have enough time to do your research and find the exact problem. But relying on a specialist for repairing means you are getting top notch services at affordable prices so that you can resume to your everyday chores quickly.
Safe and guaranteed outcomes
Repairing a malfunctioning appliance on your own is always a daunting task. Just because an appliance repair service requires years of experience and a lot of knowledge, you need a technician. Planning to hire an appliance repair professional in Edmonton leads to safe and guaranteed consequences.
Peace of mind
By knowing that your home appliances are in safe and experienced hands, you will get peace of mind. Professionals who are knowledgeable, certified and qualified can tackle the issues in a safe and effective manner.
Avoid injury
It is very dangerous to repair faulty appliances on your own. Appliances are very heavy and you may not able to move them easily. If you try to move them, there is a risk that it hurts your back or even it fall onto you. Another big risk is working with electricity. If you fail to follow the right procedure, you could get seriously injured. A qualified technician has the training needed to repair appliances safely and efficiently. So, it is better to leave it to the experts.

Investing in professional appliance repair services is a good idea. Because specialists are able to get your faulty appliances back in previous working condition. Hiring an expert will offer you quality results and peace of mind. If you are in need of appliance repair service in Edmonton , Give us a call.